6205 Fleecy Dale Road Carversville, PA 18913, 215-297-0900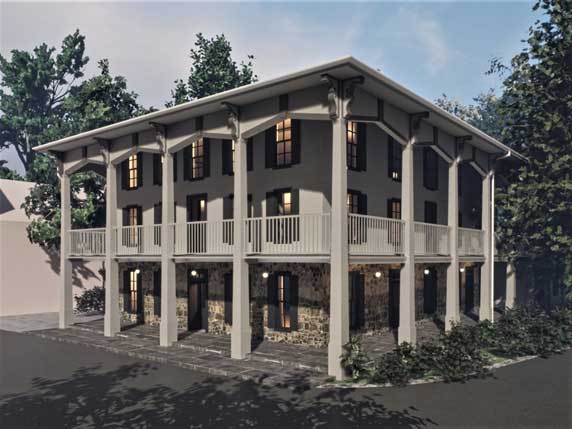 In the heart of Bucks County, the Carversville Inn was founded in 1855 by Isaac Stover as a County Inn to serve the needs of travelers and guests of the community. Throughout the passing years, the Carversville Inn has adapted to economic times and has taken on many forms known to the local community such as a general store, ice cream parlor and gas station.
New owners Milan Lint & Mitch Berlin look to renovate this historic landmark of the community. They are currently securing approvals to begin work on the building in 2022 with intentions to open for business in 2023.